Types of events
We aim to promote knowledge transfer, dialogue, and networking among those involved in monitoring. For this purpose, we organise specialised events and forums.
The NMZB as a networking agency
Dialogue and mutual knowledge transfer are crucial to achieving the goals of the Monitoring Centre. Together with the monitoring community, we aim to advance national biodiversity monitoring and improve the availability of information. Our specialised events and forums provide an opportunity to stay informed about the latest developments in biodiversity monitoring and exchange ideas. Our headquarters are located at the Leipzig site of the BfN, where we offer modern meeting rooms and open space areas that invite interactive and lively exchange. We look forward to working with you and shaping the future of biodiversity monitoring together.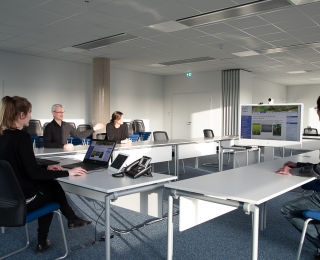 Forum "Application and Research in Dialogue"
The event series "Forum: Application and Research in Dialogue" aims to enable broad participation of the relevant scientific community and monitoring stakeholders. Each forum focuses on specific questions that help to develop the monitoring further. In doing so, the central office the Monitoring Centre works closely with the federal and state authorities, professional societies, associations, volunteer nature conservation groups, research institutes and organizations, as well as stakeholders at the European and international levels.
Conferences
The Monitoring Centre organises specialist conferences on specific issues. Experts from various fields are invited to work together to develop or further develop goals, methodologies, and recommendations for biodiversity monitoring.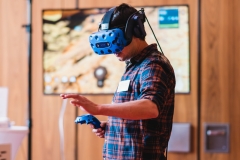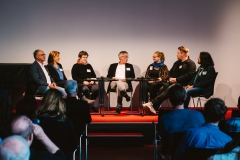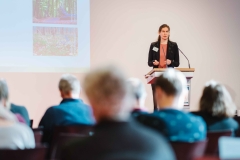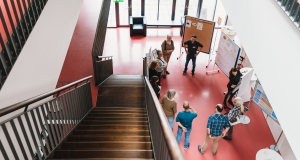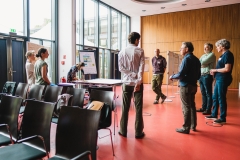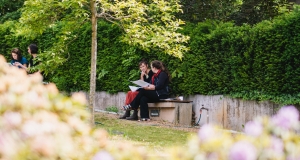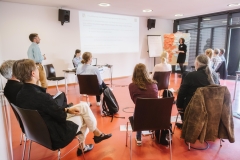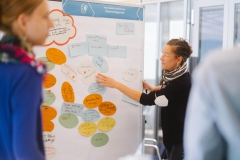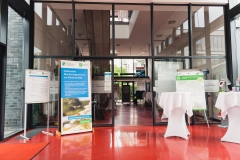 Workshops
There are workshops for all kinds of references to biodiversity: whether within the annual forums, the specialists events or at external conferences. The Monitoring Centre promotes the interactive exchange of experts. Within this format, numerous topics and issues are discussed with the monitoring community. Creative methods are also used to find and work on new ideas.
Committee meetings
In addition to various events, the Monitoring Centre organises various committees on biodiversity monitoring. Through this, we aim to contribute to cooperation across ministries and agencies and exchange between different national, European, and international monitoring projects. Furthermore, in topic-specific expert committees, if necessary and for a limited time, active participants from federal and state authorities, professional associations, and other interest groups come together to exchange information on specific topics and advise each other.